Jurassic World: Dominion Dominates Fandom Wikis - The Loop
Play Sound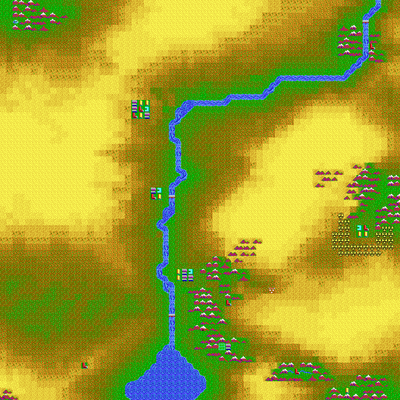 This is the main map of the Wasteland world. For Wasteland 2 see: Wasteland 2 world.
North and/or West of the central river locations include:
South and/or East of the central river locations include:
Real world comparison
[
]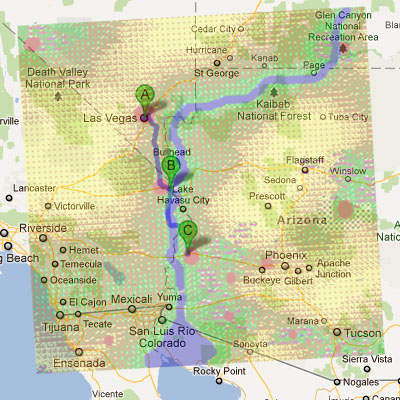 Using a composite of the main map and a Google map with scaled alignment of Las Vegas, Needles, and Quartz.

Las Vegas: West of the bend in the Colorado River and the Highway 93 bridge crossing.
Needles: West of the river and the Interstate 40 bridge.
Quartz: Quartzsite, East of the river and the Interstate 10 bridge.
Rail Nomad's Camp: West of Phoenix, Buckeye has multiple railroad tracks.
Guardian Citadel: South of I-10 (N of I-8) between Quartzsite and Phoenix in the mountains.
Mine Shaft: Mountains North East of Yuma.
Agricultural Center: South of I-8, perhaps "Ajo" on Highway 85.
Highpool: South of Phoenix, West of Tucson, there is a town named "Sells", also "Pisinemo Trading Post" to the North of Sells in the hills.
Ranger Center: South of Tucson east of I-19, closest prison is:
State Prison Arizona, 10000 South Wilmot Road, Tucson, AZ
Savage Village: East of Ensenada, near a National Park labeled Juarez.
Darwin Village: North-East of Phoenix, South of Winslow. Mountains are in a odd place to pick anything for certain.
Sleeper Base: The bridge North could be I-70, and the base would be South between "Halls Crossing" and "White Mesa"
Base Cochise: North-East of Death Valley, "Lida Junction Airstrip" at the intersection of HWY 95 & 266.
Oddities:
The Gulf of California seems to have eroded to the North.
The desert and mountains West of the Savage Village are in the Ocean (global warming?).
Phoenix must have been completely destroyed, perhaps why there is radiation West of Darwin.